An ode to Eindhoven: insider tips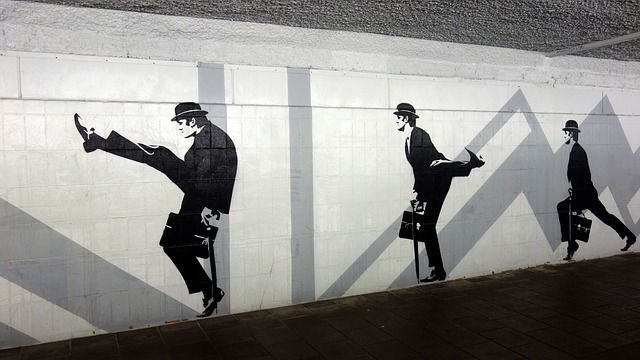 Liever tips in het Nederlands?
My city, with its nickname Eindje, is much more amazing than people give it credit for. I often hear (international) friends complain about Eindhoven and how boring it is. If you do, I think you're just looking in the wrong places. Let me give you a list of fun things I see and do in Eindhoven. Most tips are either free or cheap, so anyone can enjoy Eindhoven, as I really do believe in the phylosophy 'the best things in life are free'.
Hotspots: the tips for Eindhoven
Are you new to Eindhoven? Why not start with a free walking tour? These excist in many cities around the world and Eindhoven is lucky to have one as well! Every saturday at 13:00 you can go to the Philips Museum (Emmasingel 31, street side opposite of the ANWB store) where two guides will be waiting. They offer two routes: Strijp S route and citycenter route.
Eating chocolate sorbet icecream at Intelligencia ICE (Strijp S). Well, you don't have to pick chocolate sorbet, but that's my favorite flavor. They have many more creative flavors as well as options for people with allergies.
Getting a Student Sports Center (SSC) membership (available for students and employees of TU/e, Fontys and Design Academy). They offer many group classes, dance courses, a swimmingpool and have a cheap canteen with delicious salmon sandwiches (tip!). The regular classes, gym, pool, etc. is all included in the membership, so whenever you're bored you can always go and exercise! Besides exercising you can also easily meet new people here!
Picknicking at the Heempark in Genneper Parken (a hidden park in a park that's only open a limited hours per week). Make sure to walk past the 'garden' where you enter, after that is much more to see, including a beautiful pond with lilies if it's the season and cute short route along De Dommel.
Going for a treasure hunt when I feel like updating my interior but in an original cheap way? I make my round of trift stores with great joy: Emmaus, Stichting Wereldhuis Eindhoven, Karoesell, De Doorstroom.
Checking out the Silly Walks bicycle tunnel if you've never seen it before. As a Monty Phyton fan a must! Swing you're legs up in the air and be a little silly. You'll find this tunnel at the Fuutlaan, near Effenaar. The tunnel goes towards the TU/e, besides De Dommel stream.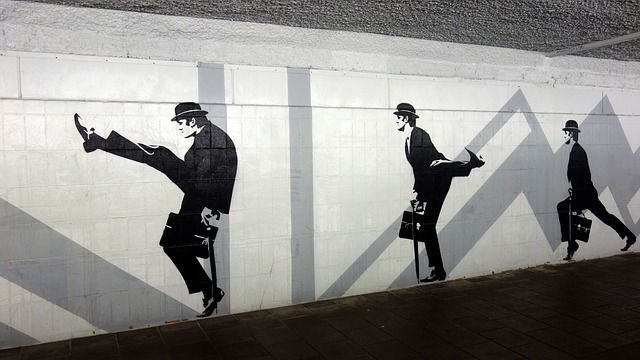 Biking from Eindhoven to Aalst to get fresh asparagus (in the season) from the farm De Laarhoeve. They also have some cows to see and chickens. Some rural vibes at just +/- 20 minutes biking from Eindhoven.
Going to the outdoor movies that NatLab shows in July and August for free! (check their website for the dates and movies)
Grocery shopping at Kruisstraat and Woenselse Markt with all the lovely foreign shops and restaurants to try new foods and drinks. Diyar supermarket (Kruisstraat 43A) is my favorite as they have a bakery with two huge ovens to make fresh Tandoori bread all day long! On saturdays there is a big market at Woenselse Markt where you buy lots of fresh fish and enjoy a warm stroopwaffle.
Go for a run. Some of my favorite routes include the canal that goes from Eindhoven center to the Zuid-Willemsvaart. I love the industrial feel I get there, plus the grounds are easy to run on. Also, it's perfect if you're new to the city as you will never get lost, the canal will guide you home. Nature routes that I like include Genneper Parken, High Tech Campus and then towards Klotputten. Also running around Karpendonkseplas makes me smile 🙂
Checking out the collection in Van Abbemuseum. On a budget? Go on a Tuesday between 15:00 and 17:00, then it's free! 🙂
Enjoying the Brouwershap at Stadbrouwerij / Cafe Watt. Every Monday and Tuesday they have a simple meal (but super delicious!) together with a special beer for 9,50. Great deal and good atmosphere. Check their Facebook to see which meal they serve this week…
Strolling around Stratumse Heide, make sure not to miss the highlandcattle that's walking loose around the area. Stay always approx. 25 meters away from them though for safety!
Visiting our beautiful GLOW in november, where the city of light, design and technology is honored.
Cuddling with bunnies at the Philips van Lenneppark. I'm a big animal lover but unfortantely, I have no pets. Philips van Lenneppark has the solution: a huge petting zoo. There's also a big playground, cafe, public tennis court, mini skatepark, basketbal field, etc. tip!
Going back in time by visiting the Genneper Watermolen (Genneper Watermill). When you're there, buy some fresh flour for bread or pancakes. Also good fun to take the kids along if you have them since the volunteers here are very enthusiastic about their profession and love to tell you about but also show you how the watermill works and how the grain is ground into flour.
Hashtag
The municipality of Eindhoven launched a hashtag for good vibes in Eindhoven: #sharethevibe
I like this initiative. So when you're going to do something fun in Eindhoven, use the hashtag and check also what others have done. This can bring you new inspiration to do fun things in your free time in Eindhoven. Are you going to try some of my tips? Would be cool to see your experience if you tag me on Instagram @Bridget_Alcione
More tips
In this article I sticked to tips for activities in Eindhoven. I also have some ideas for fun activities for kids and families in Eindhoven and quite a few hotspots and favorite places for coffee, lunch, dinner and drinks. If you have ideas for specific articles/tips you would enjoy to read, please let me know and I might suprise you 😉
XO Bridge