Hurray: BridgetJ turns 4 today!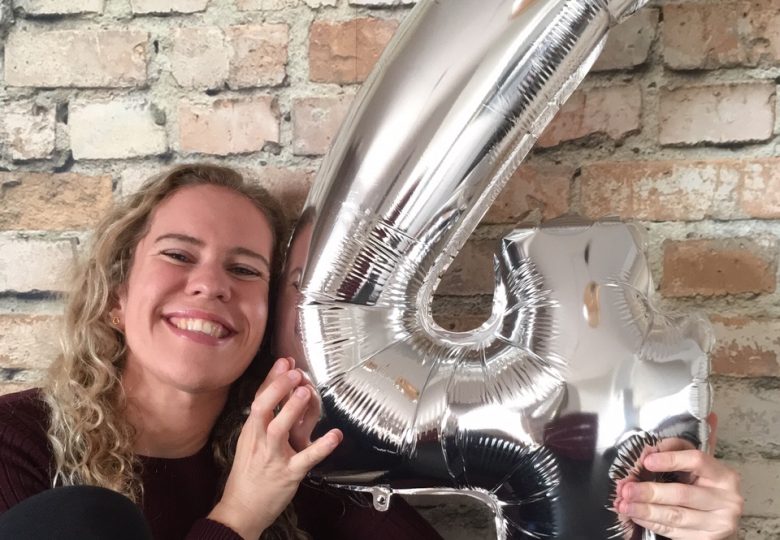 The 1st of October 2014 is something to celebrate. Shall I become a little sentimental like parents who bring their 4-year-old to kindergarten for the first time? It went so fast, before you know it she is big and she can do everything herself. Well, I cannot remember the first day of kindergarten very clearly but I do recall the first day of BridgetJ.
Before I had my appointment to register my company at the Chamber of Commerce, I consulted many sources about how to (successfully) start of company. I did not want any unexpected surprises on my way. I wanted to do things right. But soon I found out that there are people working at the tax authorities who have no idea what they are doing. Raising the same question three times by telephone yields three different (contradictory) answers. After a few of those frustrations, I decided to take a different approach: I'm going to do it as well as possible but not aiming for perfection. After all, I did not start a company to keep myself busy with administration all day long.
Now 4 years have passed and I never regretted my decision for a minute. In those years I have been able to write hundreds of beautiful texts, interview many interesting people, translate all kind of pieces and be involved in advisory projects. I love the versatility, variety, but also the responsibility that comes with it.
Jigsaw a starry sky
Having a company teaches you priceless lessons. And I believe we need those in our education: if children are confronted early with the many possibilities out there, their choice will also be more diverse. You do not have to work for a boss as a standard, you can also create something of your own. Teach our children the useful things that are necessary and prepare them for the labor market that awaits them. I have learned how to macrame a rug, jigsaw a starry sky and have endlessly parsed sentences, but I have never learned how to arrange my taxes (citizenship? social studies?). Or how to create a general ledger and what needs to be done to keep a company running (economics?). In addition, the labor market is now crying out for very different knowledge and skills than 30 years ago. And yet our education has remained (largely) the same. For example: my grandmother had the same subjects as I did in school(!).
I can only welcome the initiatives that are introduced here and there, such as programming lessons and technology education. We must ensure that the technical package is not called 'the difficult package' and that technology is not portrayed as 'something for boys'. Because with the technical package you can go in all directions. But with the 'fun package' Culture & Society, you suddenly become pretty limited if you realize a few years later that you really wanted to become a programmer or doctor. Children must choose so early. They simply cannot yet oversee the consequences, nor know exactly where they want to be in five years. Let us at least give them a broad base: you can do something practical or something theoretical, or a combination of both. A girl can just as well become a programmer and a boy a nurse. You can work for a boss or build your own empire. We are blessed to live in a country full of opportunities for every child. You can become anything, as long as you put your mind to it.
Love,
Bridget