Never stop dreaming: 6 of my dreams I hope will come true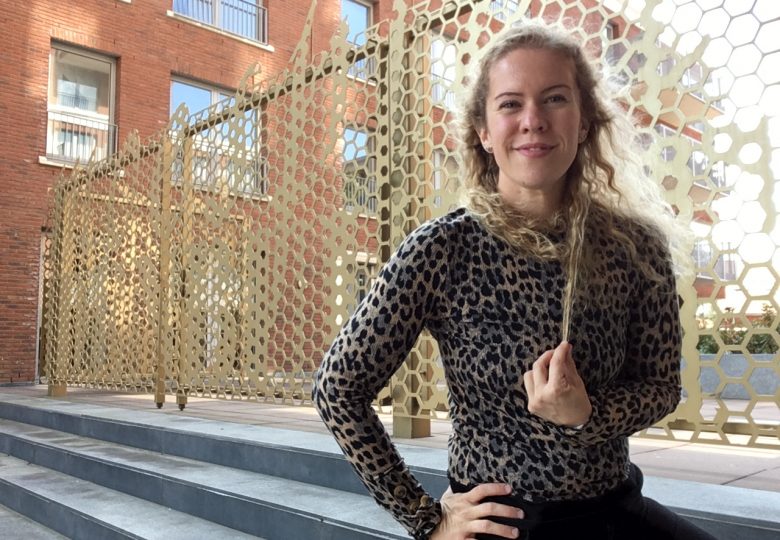 I don't only dream at night: I also often have daydreams about things I hope to do someday. Sometimes triggered by very small things around me. And because I like to put my money where my mouth is, I work on some things of my bucket list every year. But not everything is equally easy to achieve. To stay in the dream theme, today I share 6 of my dreams, both business and personal. And I realize that I don't really have a long wish list. That is not a lack of ambition but a form of contentment. And that is a nice feeling. Some things might surprise you, though…:
Dream customer?
One of the reasons that I have my own company is that I enjoy checking out many different places. I have already seen many more companies and organizations from the inside than an average employee in his or her life. I think that's great and I learn a lot from that. But I still have a few dream customers: a prison (at the top of my list!), a psychiatric institution, the Public Prosecuter's Office, the Biesbosch National Park, Brainport Eindhoven, Woonbedrijf Eindhoven, Ferrero and a Dutch embassy. Tips and inputs from my network are of course always welcome 😉
Dream interview?
Someone I hope to interview in my career is comedian Philippe Geubels. I find this man so brilliant because of his simplicity. And his intense Flemish accent makes it even better. I have a soft spot for Flemish people. I think it would be interesting to spend a day with a comedian. How do they come to their shows? Do they look differently at the small things around them and do they immediately write down their ideas? Do they first try their (bad) jokes on their partner? It always seems to me that you can never really know comedians. They have an image that we collectively created. With which they are defined: that comedian. That joker. I want to get to know the person behind it. Philippe if you ever read this:
Dream activity?
Flying with my own body. I have skydived once in a special wind turbine and that was already a very special feeling. Of course, skydiving in real life is a bit different and I don't (yet) like the idea of jumping out of an airplane, but I really enjoy the feeling of flying with my own body. As a child I was always convinced that I could really do that, just for a moment, if I jumped from a high cupboard. Unfortunately I'm not wonderwoman.
Dream house?
I am not that materialistic and therefore have no big wishes here. But my dream home has three characteristics: a garden, a fireplace and a bathtub. With those three things in my house I am a very happy person. I like to lay in a bath with a book. I can watch the dancing fire in a fireplace for hours. And I feel like a lucky bastard when I can relax in the garden in the summer and see the butterflies on the flowers. Unfortunately, the reality is that buying a house on your own in my region has become increasingly difficult, if not impossible. But I do not give up, if it is meant for me I will eventually find my house.
Dream destination?
I have seen quite a bit of the world and would not necessarily mind if this is it, but if I can travel more often I would like to see more of the Middle East: Lebanon, Jordan, Oman. I would also like to visit South Africa, Georgia, Albania and Peru.
Dream food?
Something I would like to taste is milk immediately after it has been taken from the cow/goat. That seems so pure to me, I am curious how different it tastes than milk from the store. The older you get, the fewer chances you have for tasting, feeling and experiencing something for the first time. That is the beauty of children. They still have all those moments ahead of them. And the facial expressions at such moments are priceless.
And how about you? What do you dream of?