From book cellar to porn movie; 2019 has been interesting
At the end of the year I often look back on what I have accomplished and what I'd like to do in the coming year. I have to go over my administration anyway and it makes the latter job a bit more pleasant. I'm not really a person for New Year's resolutions; I try to keep things fairly balanced throughout the year. So no creative diets or feeling the need to work harder or exercise more. But of course I would like to share some strange and fun things about 2019 with you, as well as a goal for 2020.
Weirdest assignment of 2019
I won't mention names, but the request to translate subtitles for a porn movie had me raise my eyebrows. Eyebrows in plural, yes; unfortunately I still can't raise one at a time. Anyhow, back to the topic: I don't necessarily need such 'explicit' experience in my portfolio. Besides, a porn movie that requires subtitles can never be a good one, right?! ?
Best workplace of 2019
My job is very diverse and I rarely spend a week working in the same place. In any case, I know that I was not made for the open office spaces we have more and more here in the Netherlands. I function better in a somewhat quieter environment, especially when it comes to final editing where errors are simply not allowed. I like to work from home, but if I have to make the first draft of an interview or write a proposal, a cafe also works well for me. In Eindhoven, Coffeelovers (in the basement of the Van Piere bookstore) and the lobby of the Park Plaza hotel are my favorite options. Good coffee, friendly people and a comfortable chair/couch. If it's free I pick the spot close to the fireplace in the hotel lobby. Insiders tip ?
Best accomplishment of 2019
That's definitely my Cambridge certificate. I am very happy and proud that I have succeeded in proving that I speak English at the highest European level (C2). This will hopefully also help me to acquire new assignments in the future.
Best way of relaxing of 2019
If you have your own company you will probably recognize this: you are never completely in the 'off mode'. I do take my moments for myself, but I work much more than an average person who works for a boss. That's okay; I enjoy my job and, as I wrote earlier, I am proud of every euro I make. But it's also important to relax. For me, sports and dancing are number 1: when I'm physically occupied, I just can't think about work. That's an automatic thing for me and that makes it the best way to relax. In addition, I sometimes treat myself to a massage. Thai yoga massage is my favorite. The masseur or masseuse brings your body into all kinds of yoga positions and you feel totally stretched afterwards, I highly recommend it! PM me if you are interested; I know a good place.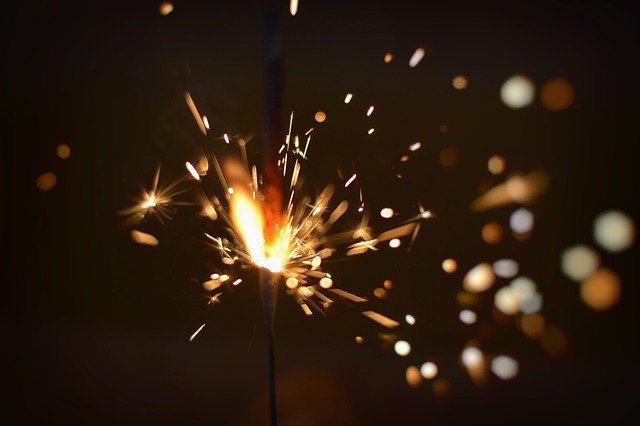 Business goal for 2020
I want to do an assignment for a prison. The culture, the people, the stories; there is so much you can do with that input. I already have plenty of ideas I'd like to share. This is at the top of my business bucket list for the coming year. One way or another, I will make sure to reach this goal. Of course I can always do something stupid to get myself in, but let's keep on the straight and narrow for now. ? Happy 2020!
Love,
Bridget